With the growing challenges of rapidly increasing e-commerce, European cities and logistics service providers are forced to look for alternatives to conventional parcel delivery. The use of cargo bikes with fuel cells in combination with micro depots offers a promising logistics concept for this. 
The online-shopping habits of European consumers are a strong driver for this double-digit growth which is going on for about a decade.
Learn more about next steps in the logistic concept.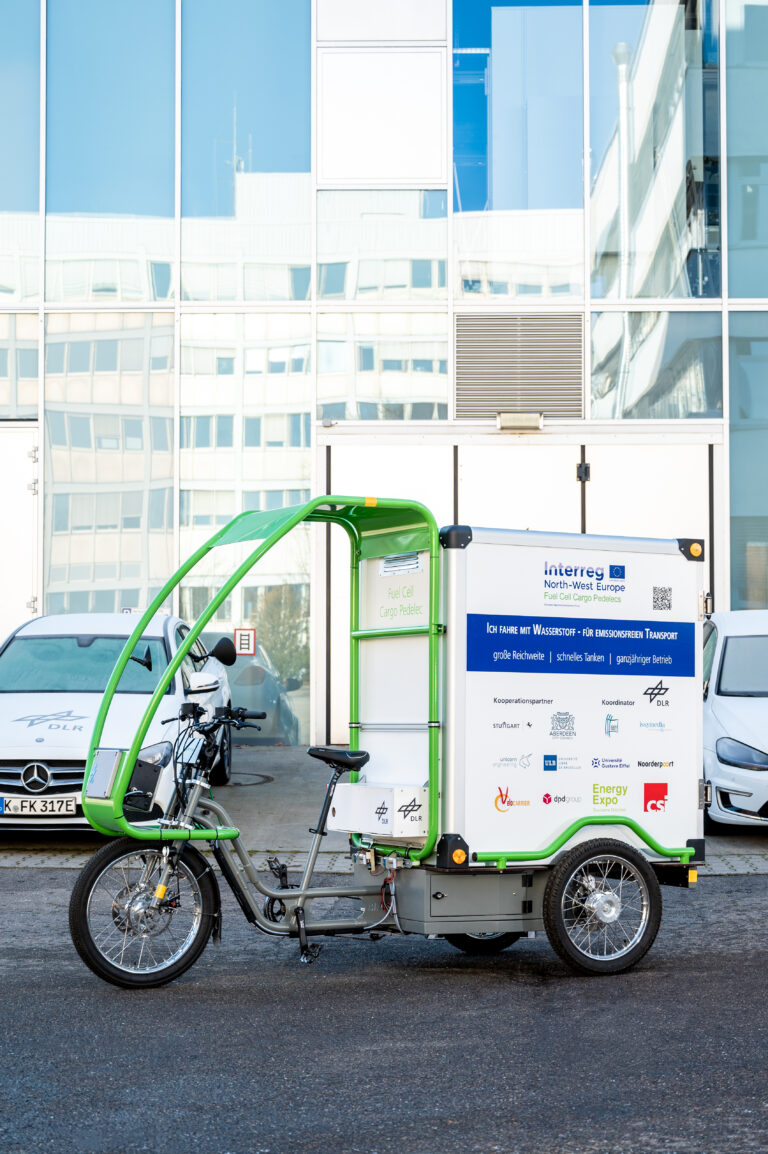 Founded in 2014, the company specialises in sustainable and environmentally friendly transport. E-cargo bikes, which can transport up to 250 kilograms of goods, are used for this purpose. Recipients of goods in various cities benefit from this environmentally friendly and modern transport solution.
DPDgroup is the largest parcel delivery network in Europe.
We combine innovative technology and local knowledge to provide a flexible and user-friendly service for both shippers and shoppers. With our industry-leading Predict service, we are setting a new standard for convenience by keeping our customers in close contact with their delivery.
With 97,000 delivery experts and a network of more than 58,000 Pickup points, we deliver 7.5 million parcels each day – 1.9 billion parcels per year – through the brands DPD, Chronopost, SEUR and BRT.
At DPDgroup we aim to be a reference in sustainable delivery and become a leading enabler of e-commerce acceleration.