Training of the refilling of hydrogen and the use of FCCP for the users of the City of Stuttgart at the DLR.
Presentation at the European Fuel Cell Forum 2021.
FCCPs are emission free cargo bikes, with sufficient range and constant performance through all seasons. That provides significant potential to reduce emissions and congestions in cities and thus to improve livability.
DLR and Stuttgart present fuel cell cargo bike at the Stuttgart Mobility Week
The Stuttgart Fuel Cell Cargo Bike "BringS" was presented on 21 September by DLR at the Breuninger parking garage. Part of this garage will be transformed into a mobility hub by Breuninger and City of Stuttgart. The exhibition stand of the DLR and Mercedes was part of the First Stuttgart Mobility week which was organized by the City of Stuttgart together with partners from private sectory, civil society and research. Around 100 events took place all around the city in the framework of the European Mobility Week from 16 to 22 September. Stuttgart will officially launch the pilots with the FCCPs (BringS cargo bike) in October starting with two pilot areas (Forst Department and Main Sewage Plant Mühlhausen)
Lecture for the Energy Industry

FCCP on LECTURES FOR THE ENERGY INDUSTRY
On Wednesday 5.5.2021 9:30 a.m. – 3:30 p.m. the LECTURES FOR THE ENERGY INDUSTRY will take place online free of charge.
We would particularly like to point out the lecture:
2:45 p.m. Hydrogen brings it – fuel cell loads Bicycles put to the test; the FCCP project
DR.-ING. JÖRG WEIGL, UNICORN ENGINEERING GMBH
Plan for hydrogen bikes in Aberdeen put out to tender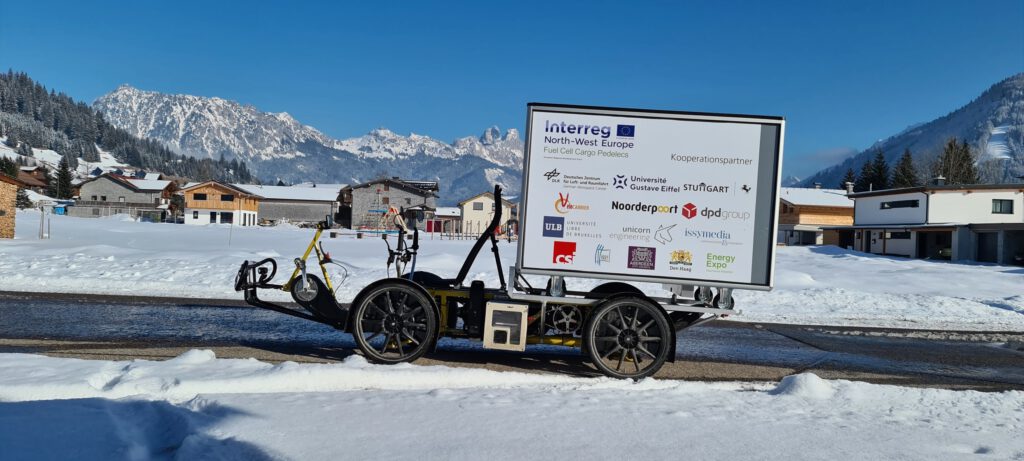 FCCP worked perfectly under subzero conditions. Almost noiseless propulsion did not disturb the peaceful rural snowy landscape.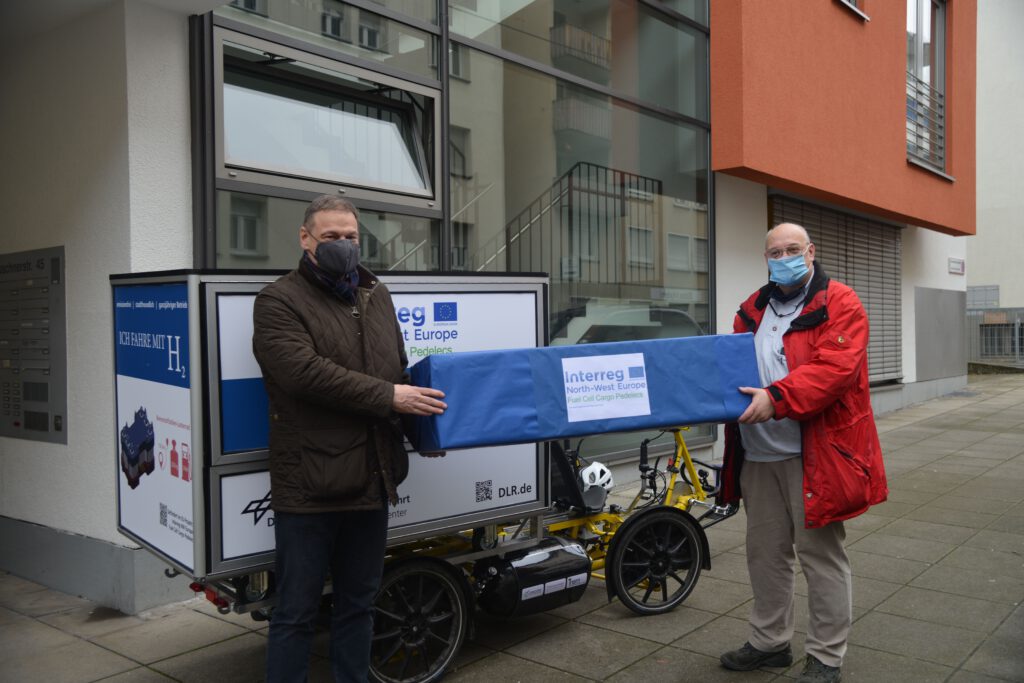 First delivery by the Fuel Cell Cargo Bike.