Objective
New means of transportation that are emission free, almost noiseless and better qualified for the requirements of today's e-commerce related last mile logistics enters currently the market. The related electric motors are well developed over decades and available as mass product. Solely a qualified energy source is missing to disrupt the market of diesel-based means of transportation for last mile deliveries. The technological objective of this project is to validate and further develop this game changing energy source from the German Aerospace Center under real conditions. Subsequent to this project, the H2range GmbH, a spin-off from the German Aerospace Center (DLR) founded within this project, will roll out the technology, based on a business model that also targets on competitive total costs of ownership (TCOs) for the post prototyping period.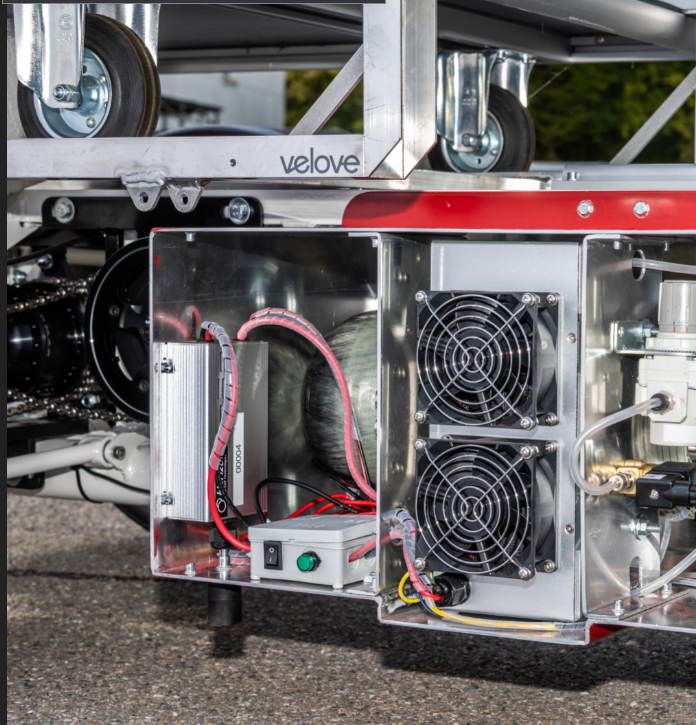 Background
The EU-funded study "Cycle Logistics – moving Europe forward" revealed, that even for transports, (cargo) bikes have the potential to replace 51% of today's combustion engine vehicles.
To exploit this potential, the Institute of Engineering Thermodynamics from the German Aerospace Center (DLR) used the advantages of the fuel cells and combined it with the advantages of state-of-the-art batteries.